Continuing our In Conversation series we talk to Charles Walrock, of Wick Antiques, co-founder of the new marketplace 2Covet which has attracted a string of world class dealers to its ranks since its recent launch. The ethos behind 2Covet is focused on the foundation of dealers working with dealers who share a passion for and a vested interest in the world of antiques and the trade at large.
You might be interested in
Wick Antiques was established by Charles Wallrock in the early 1980s. He grew up in the antiques trade and so developed an extensive wealth of knowledge, cutting his teeth as a 'man with a van' he quickly gained a good reputation and embarked on a longstanding relationship with Harrods.
You are watching: In conversation with Charles Walrock co-founder of 2Covet Marketplace
With many years combined trading between them, Charles and his co-founder dealer partner Steve Sly of Steve Sly Japanese Art understand how the industry works in a non corporate environment and their contact list, born of years in the trade and at high profile fairs, speaks for itself with the positioning of the dealers they are working with.
The team is further enhanced by co-director Zara Rowe who brings expertise from her 10 year career working with dealers online.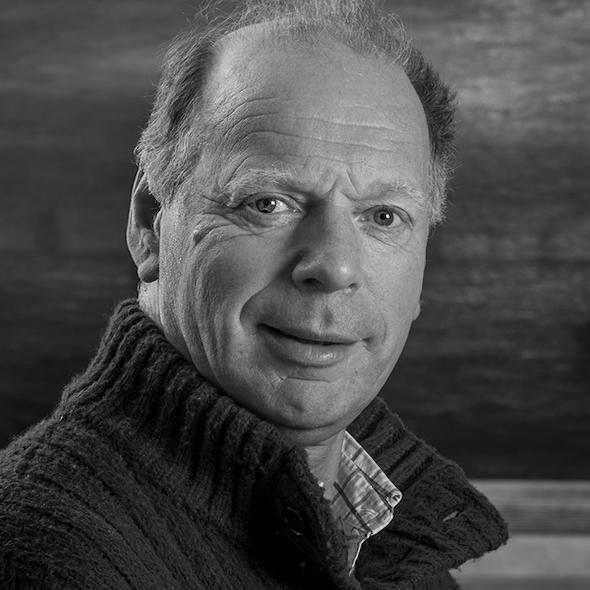 Charles Walrock, Wick Antiques co founder 2Covet Marketplace
ANF: Tell us about 2Covet?
CW: An affordable online marketplace for dealers to showcase their finest inventory to collectors around the world 24/7/365. The platform is simple to use and focuses on allowing dealers and buyers to connect directly, with a clearly defined fee structure.
ANF: Do you charge commissions to sellers or dealers?
CW: No. We believe it is wrong to charge a commission on top of the annual fee paid by the dealer. 2Covet was created for the greater good of the trade and not to take the bread from our dealers' mouths or to take commission from avid collectors.
Read more : The Ultimate Guide to the Best Flea Markets in France (2023 update)
ANF: Who is behind 2Covet?
CW: Three passionate directors with a combined experience of 80 plus years in the antiques industry. My co-director Steve Sly and I are antique & art dealers ourselves, with a wealth of knowledge gained over the years we have been dealing. We work alongside Zara Rowe, an antique marketing specialist who has worked with over 100 dealers in the past 8 years to ensure their businesses thrive in the online world.
ANF: In a well populated market of online platforms how is 2Covet different?
CW: 2Covet is marketplace run by passionate and experienced dealers, as opposed to corporate entities, and we offer complete transparency for our dealers. who have full control of their listings with us and have direct engagement and access to their clients on the site. We believe it is important to provide a mutually beneficial service to allow dealers and customers to build a lasting relationship and to engender trust between 2Covet and our clients.
ANF: What do you think the key ingredients to 2Covet's success are?
CW: The ethos of 2Covet stems from a mutual passion from all three directors with aspirations to make a difference within the trade, and to work alongside our 2Covet dealers with care, consistency, and support. We are a start-up and as such our true success is yet to be fully demonstrated. If you ask this question again in 24 month's time I'd like to think that our long-standing relationship with our subscribing dealers will speak volumes about our success. We are extremely passionate about helping dealers and collectors alike. We also know that dealers of impeccable standing have helped us to bench mark 2Covet in the short time we have been on line and we are committed to retaining the positioning of 2Covet by assuring we only have the best quality dealers exhibiting with us.
ANF: Are there any new plans for 2Covet in the pipeline? 2Covet was built to help the trade succeed and we will be announcing a very exciting collaboration this Autumn.
CW: How does a dealer qualify to list on 2Covet? Must they be members of a recognised trade association such as LAPADA, BADA or CADA?
Our 2Covet dealers are quite simply the best of the best. We welcome partnerships with dealers who are BADA, LAPADA or CADA members. Or respected specialists in their chosen fields.
ANF: Are you seeing any particular trends on the new site from sales enquiries?
Read more : Antiques Roadshow experts share their highlights
CW: Feedback suggests silver and Asian Art are strong categories, as well as traditional furnishing objects and Fine Art.
ANF: How do you feel that the increased presence of online platforms is affecting the antiques trade?
CW: Even before the onslaught of Covid, online platforms offered a vital resource to the antiques trade to reach wider audiences. The variety of platforms meant that dealers could tailor where they posted their stock for maximum impact to multi layered audiences. With the acute problems during the past 6 months of the pandemic, particularly with the absence of key antiques fairs and lack of mobility for buyers, marketplaces have come centre stage for antiques dealers and statistics show that there has been at least a 5 year adoption of new users to digital platforms in a 6 month period. We will watch with interest how buyers react to a Covid free world at some point in the future which we hope is very soon, but the general consensus is that the genie is out of the lamp and online platforms have now become the norm for buyers and sellers of antiques and one of a kind pieces.
ANF: We always ask our conversation partners how they manage to relax outside our hardworking industry schedule?
CW: As a dealer I spend much of my time on the road hunting down the next antique, but when I do relax it is usually sailing near my home in Lymington.
For information on joining 2Covet as a dealer follow this link: 2Covet Dealers
Tweet
Source: https://antiquewolrd.com
Categories: Antique News