Peter Burgoin was a South Yorkshire lad who did his growing up in the steel town of Sheffield. After leaving school he became an apprentice with H.Samual Jewellers, by the time he was in his mid-thirties he'd learned enough about the trade to open his own shop, Sovereign House in Buxton. Peter successfully traded antique jewellery here for many years until the 1980's recession hit. Recession gave way to innovation and Peter sold Sovereign House and turned his hand to selling antique jewellery on the fairs circuit, in 1995 he went on to launch Arthur Swallow Fairs.
You might be interested in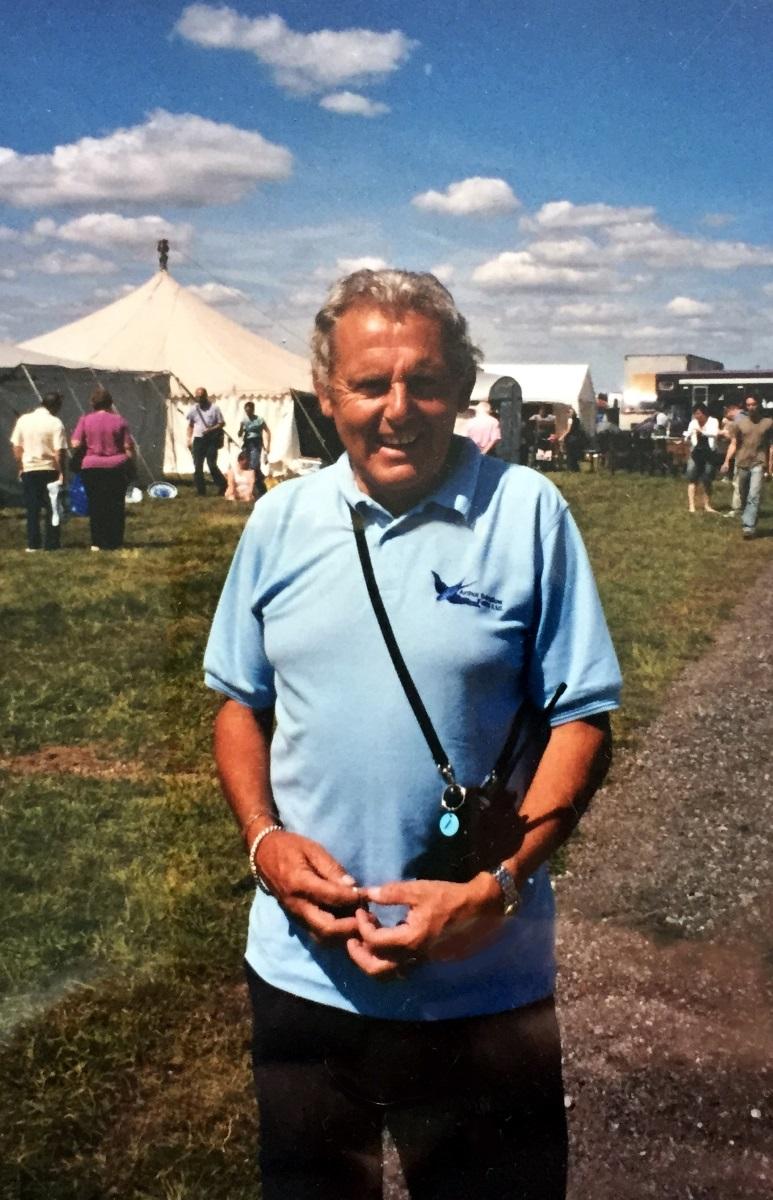 Joining him on this journey were his then young sons Richard & Marc, whose early memories include noisily trawling through boxes of broken jewellery and watches in the back room of Sovereign House after school, whilst their father served customers front-of-house. From an early age they were involved in their father's work and enjoyed the school of life aspect of shadowing Peter. They observed that trading is a fundamental key to making money and the understanding of buying something and selling it for a higher value made an impression on their young minds.
As the recession set-in Peter closed Sovereign House and began trading at fairs, this eventually led to him running his own small town-hall fairs, the first being in the Peak District town of Castleton. As the boys grew older they would help at fairs; setting-up, lifting and carrying. 'At around fourteen I got my first job within the antiques trade and worked at the Bakewell Town Hall Antiques Fair. The fair was on the first floor so I would carry boxes for the dealers, I'd then go to school and return to help pack-up at the end of the day. It was a great way to earn money as a youngster and I started to get a taste for the trade' says Richard.
In 1995 he hosted the first ever Arthur Swallow Fairs event in a disused hangar at an RAF Airfield in Lincolnshire, around 50 dealers attended and it was deemed a success, the fairs became a regular fixture. Soon after leaving school Marc and Richard worked alongside their father and when, in 2008, Peter became unwell and retired the brothers took over the full-time job of running the family business.
Read more : The world's best antique and vintage furniture stores
Arthur Swallow Fairs is a second generation business which keeps a great British tradition alive and the great news is that the third generation is emerging. Richard has two sons, Frankie and Arthur, and although still young both boys show an interest in the trade. Frankie can often be heard saying 'Daddy, when I grow up I want to be an antique-er'. The boys love to be out and about at the events and Frankie, who is six, has already started spending his pocket money on bags of jewellery and shrewdly selling on to family and friends to make a small profit. 'I never developed a particular interest in trading myself but I grasped the concept of margins early on. It's great watching my boys learn this now' said Richard. Arthur, who is still only four, is happy to walk around the site saying hello, for now. Watch this space.
ASFairs has grown from delivering one small bi-monthly fair to a calendar jam-packed with a variety of events to suit differing selling and buying tastes. The choice continues to grow and as it stands you can choose from four uniquely pitched events which total around thirty fairs, shows and markets a year.
Donington Antiques Market is a traditional, early start, one-day event bringing together everything from classic antiques, collectables and jewellery to furniture, vintage, retro and decorative items and is the ideal place for dealers to replenish stock. Based in the Exhibition and Conference Centre and surrounding hard-standing areas it offers all the benefits of an outdoor and indoor market rolled into one.
The Sunday Antiques Market at the Lincolnshire Showground has proved itself to be a popular market with a friendly and vibrant atmosphere. Located in the Exhibition Hall the market hosts a wonderful variety of quality antiques and collectables to suit all tastes and budgets, whether you're looking for a piece to complete a collection, have a shop to re-stock or fancy treating yourself.
The Lincolnshire Antiques & Home Show, Arthur Swallow Fairs' flagship event and one of the largest of its kind in Europe, attracts visitors from all four corners of the world and has become an unmissable event for collectors, interior designers, retail buyers, set-designers, props buyers, landscape architects, restauranteurs and those passionate about creating a stylish living space.
Read more : Where to Buy Jaw-dropping French Antiques Online
The newest event in the portfolio is the Decorative Home & Salvage Show which, in 2016, will take place five times across three heritage venues. You have the choice of visiting Ripley Castle, Cheshire Showground or Surrey's Loseley Park – incidentally, the latter was named Homes & Antiques 'fair of the month' in the July 2015 issue. These shows have a charming country fair feel to them and offer more than just great shopping. Enjoyment is key in the DH&S Show experience and you'll be delighted to find that you can take a breather, sit on a straw bale, drink a Pimms and eat a freshly stone-baked pizza in-between perusing stands.
Reclaimed and salvaged materials, garden furniture and statuary, restored and up-cycled furniture, period home fixtures and fittings, decorative and architectural antiques, decorative furnishings and industrial pieces all jostle for space in rows of quaint white marquees, making this a comprehensive way to track down beautiful pieces for a home, garden or refurbishment project.
Many of the dealers you'll meet at ASFairs have traded with them from the beginning and are still regular fixtures at events, along with many new exhibitors from the UK and Europe. Loyalty and reputation play a huge part in the antiques business and this is something the Burgoin family have made sure they have nurtured over the past twenty or so years. They have a reputation for running well organised, good quality events with a high level of customer and client care and you'll be hard pushed to find anyone with a bad word to say about them.
Arthur Swallow Fairs are managing to move with the times and keep their finger firmly on the pulse of the latest trends and current trading and buying habits. With a firm grip on social media they have an impressive 15k+ followers on Facebook and deliver regular blogs covering everything from events to what's trending colour-wise. They clearly have the duel benefit of being a well-established business driven by a young, ambitious team who have a strong sense of brand – this kind of drive is what's needed to keep ahead in the industry today.
Viva la Swallow!
Tweet
Source: https://antiquewolrd.com
Categories: Antique News