Antiques Roadshow expert Judith Miller has died aged 71 after a short illness, it's been confirmed.
You might be interested in
Her publisher revealed the author and antiques expert died over the Easter weekend after a short illness.
You are watching: Antiques Roadshow expert Judith Miller dies after short illness
Paying tribute to the expert, Antiques Roadshow presenter Fiona Bruce said: "When I started on the Antiques Roadshow, I was in awe of the experts – and none more so than Judith. She was Miller of Miller's Guides no less, the bible of the antiques world when it came to valuations. Plus, she had authored many other books, too many to list, some of which were already on my bookshelf.
"But she was always gracious and generous with her knowledge, helpful to me and our whole team. And when our filming day had finished, she was never short of great stories accompanied by a glass of her favourite tipple, Pinot Grigio. She was the doyenne of the antiques world and of our show. Irreplaceable. And hugely missed."
BBC Senior Head of Commissioning, Catherine Catton added:"Judith was at the heart of Antiques Roadshow for many years and her warmth, wit and expertise will be very much missed by the team and viewers."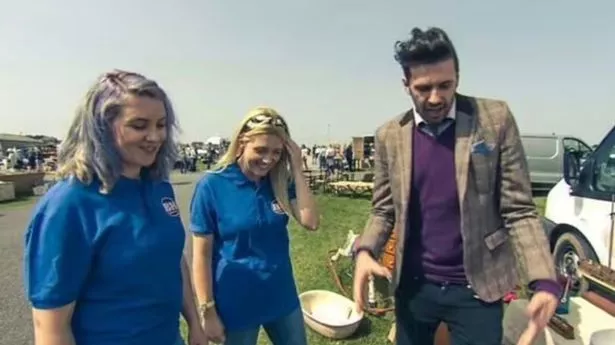 The Antiques Roadshow expert leaves behind her husband John Wainwright, three children and four grandchildren.
Read more : Steam and Electric
Judith joined the BBC programme in 2007 and is a successful lecturer and author, having written over 100 books on the subject of antiques.
Judith didn't begin collecting antiques until the 1960s whilst a student at Edinburgh University.
The expert, fascinated by the plates she bought in the city's junk stores, began to research their history in books, auction catalogues, and at local antique fairs.
Judith previously revealed that her most memorable find on the show was a set of Art Deco posters designed by Jean Dupas unearthed at Stanway House in 2009.
Judith had used pictures of them regularly in her books, this was the first time she had seen any up close.
Judith was a regular lecturer and she contributed to a number of national broadsheet newspapers and magazines. She also appeared regularly on radio and television in Britain and the United States.
Antiques Roadshow Series Editor Robert Murphy remarked: "Judith was a really popular member of the Roadshow team and an inspiration to a generation of aspiring antiques experts. Her astute knowledge of ceramics was a given, but Judith also had an eye for the eclectic and the bizarre, from ingenious mechanical toys to quirky dolls with colour changing eyes. She was a great champion of costume jewellery and vintage fashion, and her eyes would light up when she had the chance to appraise a rare piece from Biba or Vivienne Westwood.
Read more : Discover London's unmissable art and antique fairs
"Judith brought so much warmth and good humour to a show, whether it was chatting with visitors and hearing about their treasures or sharing a few stories with the team after a busy day. She had a lovely way of delivering a story on camera, always putting the owner of an item at ease and imparting her knowledge with care and enthusiasm, and she was also unfailingly kind and patient behind the scenes. We've lost an immensely knowledgeable expert, a passionate advocate for antiques and a much-loved member of our team."
The Antiques Roadshow expert was a co-founder of Miller's Antiques Price Guide with her first husband Martin Miller, in 1979.
At the time of her death, Judith was writing an updated edition of the guide.
Alison Starling, from publishing firm Octopus, said: "I've been lucky enough to work with Judith on and off for the past 30 years and the news of her death is a huge shock.
"She had such energy and spirit – and always combined her impressively broad-ranging, in-depth knowledge of antiques with a life-long passion to make the world of collecting accessible and unintimidating to all.
"Judith will be much missed by all those readers and viewers who looked to her for expert and reassuringly friendly advice."
Follow Mirror TV on Twitter and Facebook.
Source: https://antiquewolrd.com
Categories: Antique News