The Decorative Fair returns to Battersea Park, London for its Autumn edition from Tuesday 3rd to Sunday 8th October 2023. Highly anticipated by the interior design world, as well as collectors, the Fair features 135 exhibitors with an eye for the most exciting and unusual objects and works of art, and the many dealers in decorative antiques and 20th century design understand what is currently in vogue. Consequently, the interiors community makes a beeline to Battersea three times a year to source for their projects, and pick up the best examples of antiques and 20th century design on the market today – for interiors and exteriors – choosing from the widest range imaginable. Personal accessories are also part of the mix: fine jewellery, vintage watches and couture.
You might be interested in
Go Rococo: A special foyer display featuring items for sale from exhibitors is an anticipatory appetizer on arrival at the Fair. This October it goes Rococo, showcasing designs and works of art in this light-hearted, ornate form of decoration that originated in early 1700s France. Anti-classical in style, rococo features exuberant swirling scrolls and elaborate usually asymmetrical naturalistic outlines – amorphous, organic, shell-like shapes, referred to as 'rocaille' in France – hence the term Rococo.
You are watching: The Decorative Fair Returns to Battersea
Continental Europe went wild for rococo in architecture and interiors – at Versailles, in Venetian palazzos, Sanssouci at Potsdam, Charlottenberg in Berlin, at castles in Austria and Scandinavia. In England, rococo was expressed through the decorative arts and applied ornamentation: Claydon House, Buckinghamshire is a splendid example. Chippendale combined it with chinoiserie and gothick elements creating a very British iteration. Rococo has had revivals: in the early 19th century, and again in the late 19th and early 20th century when it was often termed Louis Quinze style. Recently it's been on view in TV series like Marie Antoinette and Queen Charlotte, and last year The Wallace Collection's Inspiring Walt Disney: The Animation of French Decorative Arts demonstrated the animator's interest in, as well as the fun of rococo design. Now, rococo is reappearing in this season's wallpaper and fabric launches – so the Fair celebrates this playful and endearing style.
The Fair Organisers are delighted to welcome a number of brilliant new exhibitors this Autumn:
• Spitalfields House (London): Country house grandeur on a townhouse scale: an erudite collection of C18th and C19thEnglish and continental furniture and works of art
• The Swedish Rug Company (London): Scandinavian folk art rugs, flatweave runners and larger rugs dating from the 1900's to the 1970's
• Schmid McDonagh (London): Dealers in C20th and C21st objects, furniture, jewellery, art, design and books
• King & Country (London): Specialist in antique Louis Vuitton luggage & luxury travel accessories, unusual decorative items & rare collectables for the study, games room & bar
Read more : Antiques Roadshow appraisers: Who are they?
• Flora Black (London): Decorative selection of vintage and antique vases, ornament and art
• Han Collection, Museum Street, London: exceptional Korean contemporary art & antiques
• Lawrence Prentice Art & Antiques, Old Spitalfields Market and The Old Cinema Chiswick: British painting and sculpture of the 1950s to 70s; folk art and studio ceramics
These join the many regular participants who show at all three Fairs each year, plus some well-loved dealers making a return, bringing exhibitor numbers to 135 across the ground floor.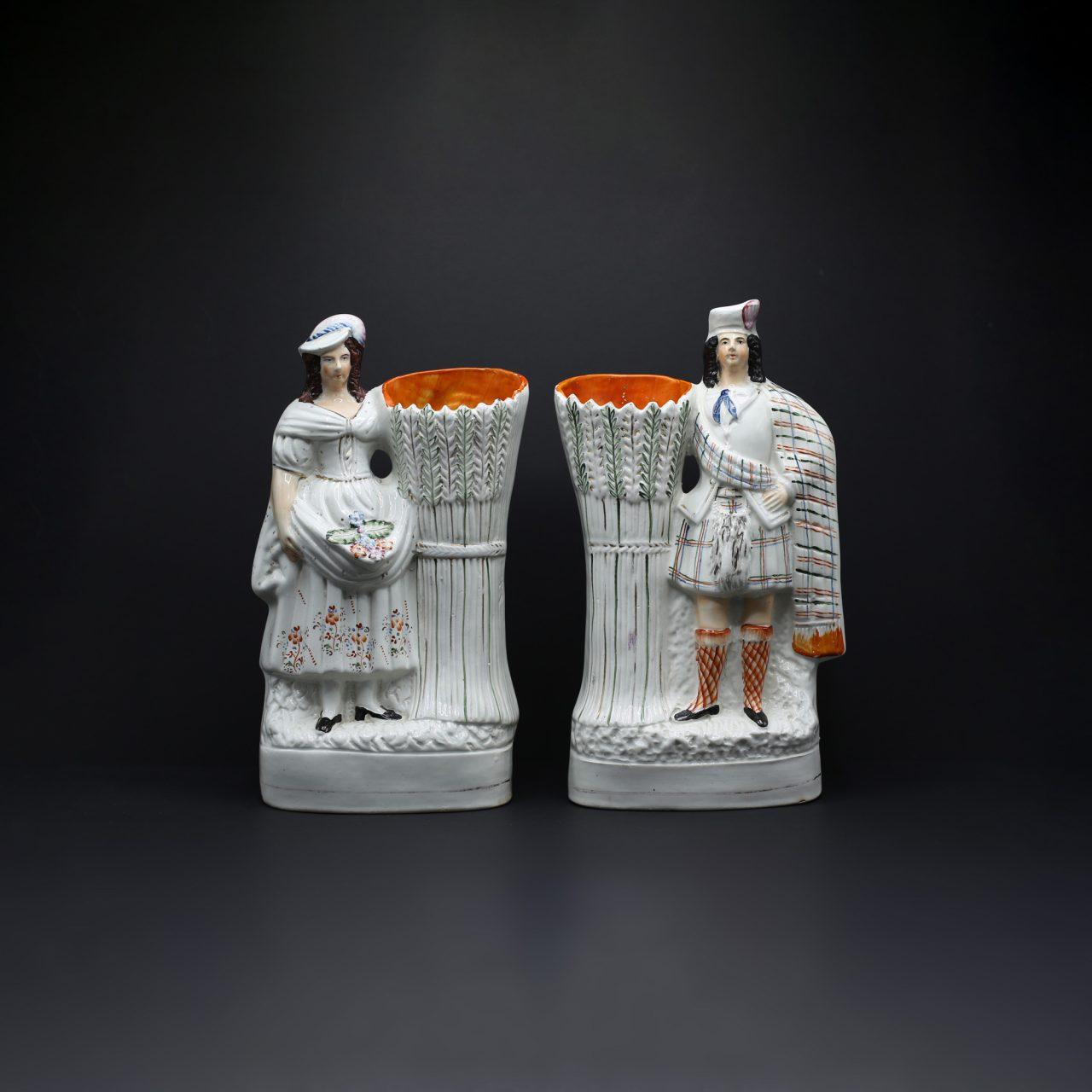 Tribal Art London : Arriving at Battersea up on the mezzanine for the first time is Tribal Art London, the long-established and only premier UK event for collectors and admirers of original tribal and ethnographic art and artefacts. Moving from their previous home in The Mall, Tribal Art London adds a unique dimension to the offering at Evolution London during The Decorative Fair.
Bone Idyll : A new all-day eatery will be delivered by Bone Idyll, an energetic business making waves in South West London as exciting restaurateurs and event caterers. At the bar, discover the company's range of locally distilled gins and beer, plus for a touch of fun, they'll be serving the downstairs coffee area from a vintage French truck.
Launched in 1985 as The Decorative Antiques & Textiles Fair, the Fair has become the foremost antiques event for the design trade. It was the first major London fair to combine formal and decorative antiques with art and accessories for the interior decorating buyer, and one of the earliest antiques events to introduce post-war and mid-century modern design, re-purposed antiques and contemporary art. Its exhibitors have always offered industrial and salvaged architectural antiques.
Whilst interior fashions come and go, the Fair has cheerfully ploughed its own distinct furrow, offering a relaxed, exciting and beautifully-styled environment to inspire customers, new and experienced. Quite different to any other antiques Fair in the UK, its informal vibe and friendly atmosphere is renowned internationally. The thrice-yearly Decorative Fair dates (Winter: January, Spring: May, Autumn: October) are a firm fixture in the diaries of leading international designers and decorators and private buyers shopping for distinctive, unusual and individual items for their home.
Read more : How Much Is My Antique China Cabinet Worth? We've Got the Answer for You!
The Fair opens at 12:00 on Tuesday 3rd October and from 11:00 daily from Wednesday 4ht to Sunday 8th October. Opening day tickets cost £20, and £10 thereafter, and can be purchased online at www.decorativefair.com or at the door on arrival. There is Free Admission from 16:00 daily.
About The Decorative Fair:
Dates: Tuesday 3 to Sunday 8 October 2023Venue: London Evolution (The Marquee), Battersea Park, via Chelsea Gate, SW11 4NWAdmission costs: £20 p/p on opening day and £10 p/p on subsequent days; Free entry daily from 4pm
Opening Times: Tuesday 3rd October: 12:00-20:00Weds 4th – Thu 5th October: 11:00-20:00Fri 6 th- Sat 7th October: 11:00-19:00Sunday 8th October: 11:00-18:00
Free shuttles: Courtesy shuttles run between the Sloane Square Hotel and the Fair every 20 mins
Travel info: Check travel details online at https://www.decorativefair.com/location/
Vehicle entry via Chelsea Gate (south side of Chelsea Bridge); limited parking on-site
Organiser: Harvey (Management Services) Ltd, fairs@decorativefair.com
See also: Maas Gallery Presents New Sarah Adams Collection
Source: https://antiquewolrd.com
Categories: Antique News